2014 Post Event News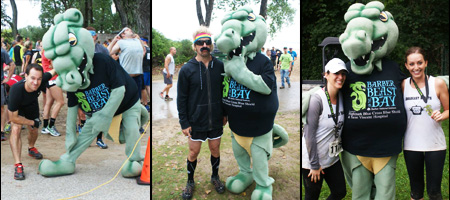 Thanks to all of the sponsors, participants and volunteers who made the 2nd Annual Barber Beast on the Bay such a success! The reviews are in and everyone is buzzing about the Beast.
Check out Heather Cass' review about why the Beast should be on your "must-do list next year" here.

Read about the personal meaning behind the Beast for "Eloise" at her blog.
And also, check out this video from Jon Wolff, a member of the Krauza's Krazies! See what it's like to run the Beast here: