2021 Barber Beast on the Bay
10 Mile Course Race Results
You beat the Beast! Well done! Now you want to know your time and how you compare to others out there?
Race results are here!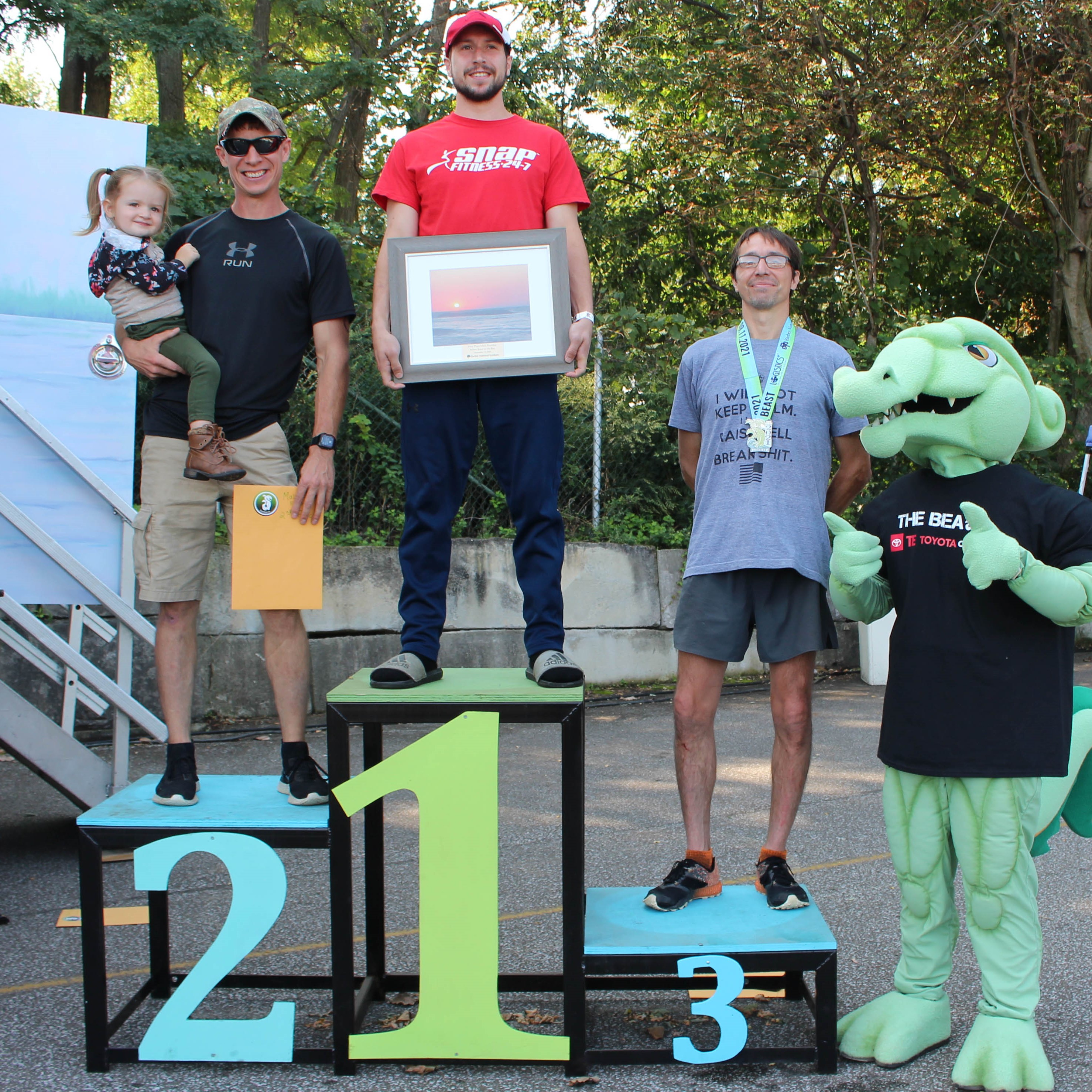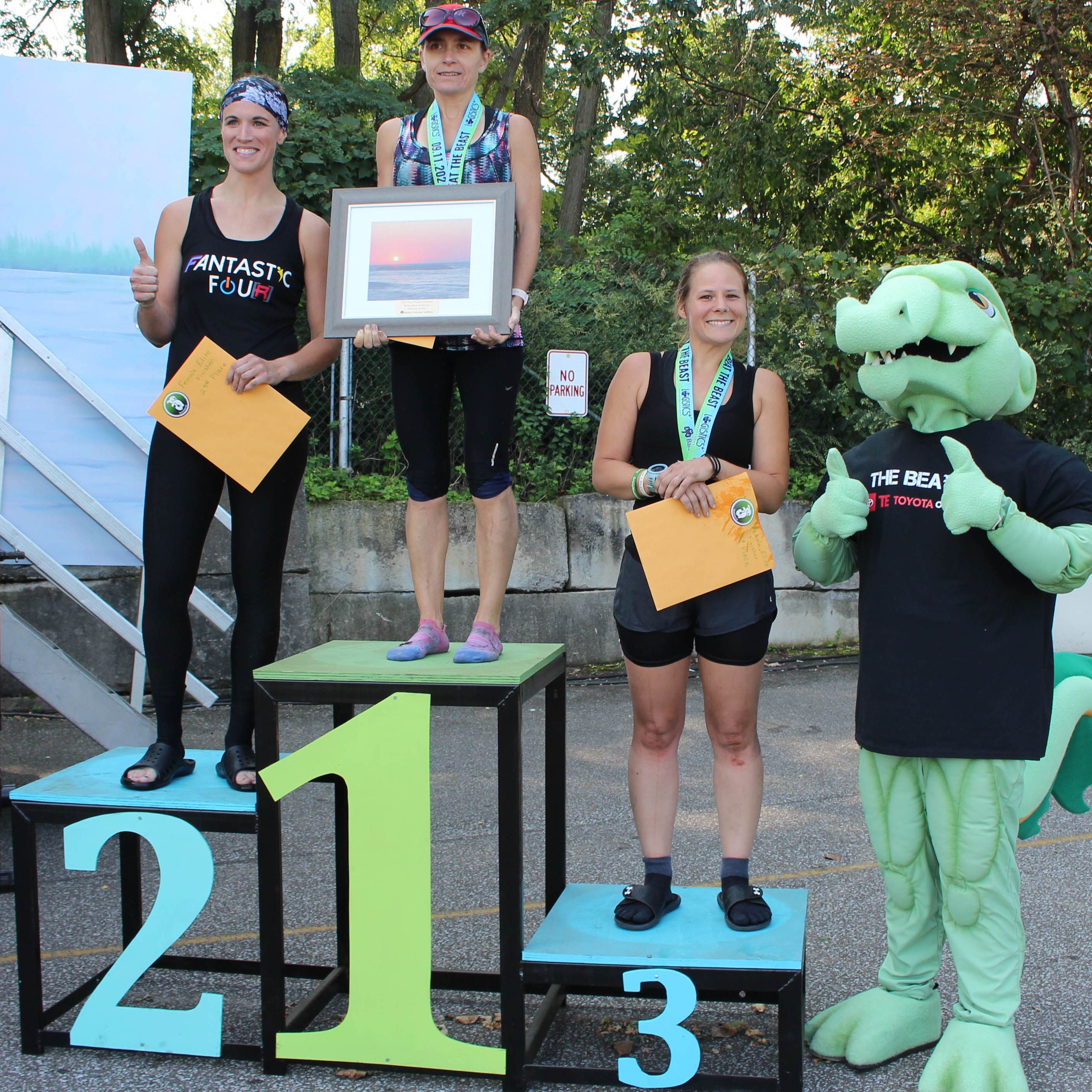 Everyone who beasts is a winner because you're all supporting services for children and adults with disabilities at the Barber National Institute. Timing results are only of participants who registered as Elite or Timed participants.
A highlight of Barber Beast on the Bay is the presentation of awards for the top three Elite Wave finishers and the top three fundraisers.
Elite Wave participants sign up to be timed and must complete all obstacles as they are designed to be eligible for awards. This year's first-place finishers received a free registration for the 2022 Beast on the Bay and framed artwork created by Erie photographer Jim Rutkowski in commemoration of the 100th anniversary of Presque Isle State Park.
The top three finishers as timed and reported by Runner's High are:
Elite Wave - Men
1st Place Andy Hellmann, 32, Erie, PA 1:22:53
2nd Place Chad Gross, 32, Cambridge Springs, PA 1:24:28
3rd Place Tadd Morris, 53, Pittsburgh, PA 1:25:25
Elite Wave - Women
1st Place Leslie Kramer, 44, Slippery Rock, PA 2:09:49
2nd Place Megan Folga, 35, Erie, PA 2:14:49
3rd Place Brandy Myers, 34, Waynesfield, OH 2:16:44
The 2021 Beast marked the sixth year that Hellman placed first in the men's Elite competition.