---
BEAT THE BEAST as a Beast Fundraiser!
Tackling the 10-Mile or Adapted courses aren't the only ways you can challenge yourself for Barber Beast on the Bay. Become a Beast Fundraiser! Anyone person who commits to raising $500 by noon on Friday, September 1, 2023, to support the mission of the Barber National Institute will receive:
A free 2024 Barber Beast on the Bay registration
The knowledge that you are helping to make dreams come true!
Yes, raising $500 is a challenge, but it is a challenge you can conquer! Our team will provide you with a way to track how much you raise, a custom fundraising webpage for our campaign and tips on how to reach your goal. Reach out to your family, friends, neighbors, co-workers. Be creative! Design a shirt to sell, ask your employers to sponsor you, hold a bake sale or car wash, etc.

The only limit to this challenge is you. Think outside the box; become a Beast Fundraiser.
The last day to register as a fundraiser is Friday, August 18, 2023.
---
Congratulations to our 2022 Top Fundraiser!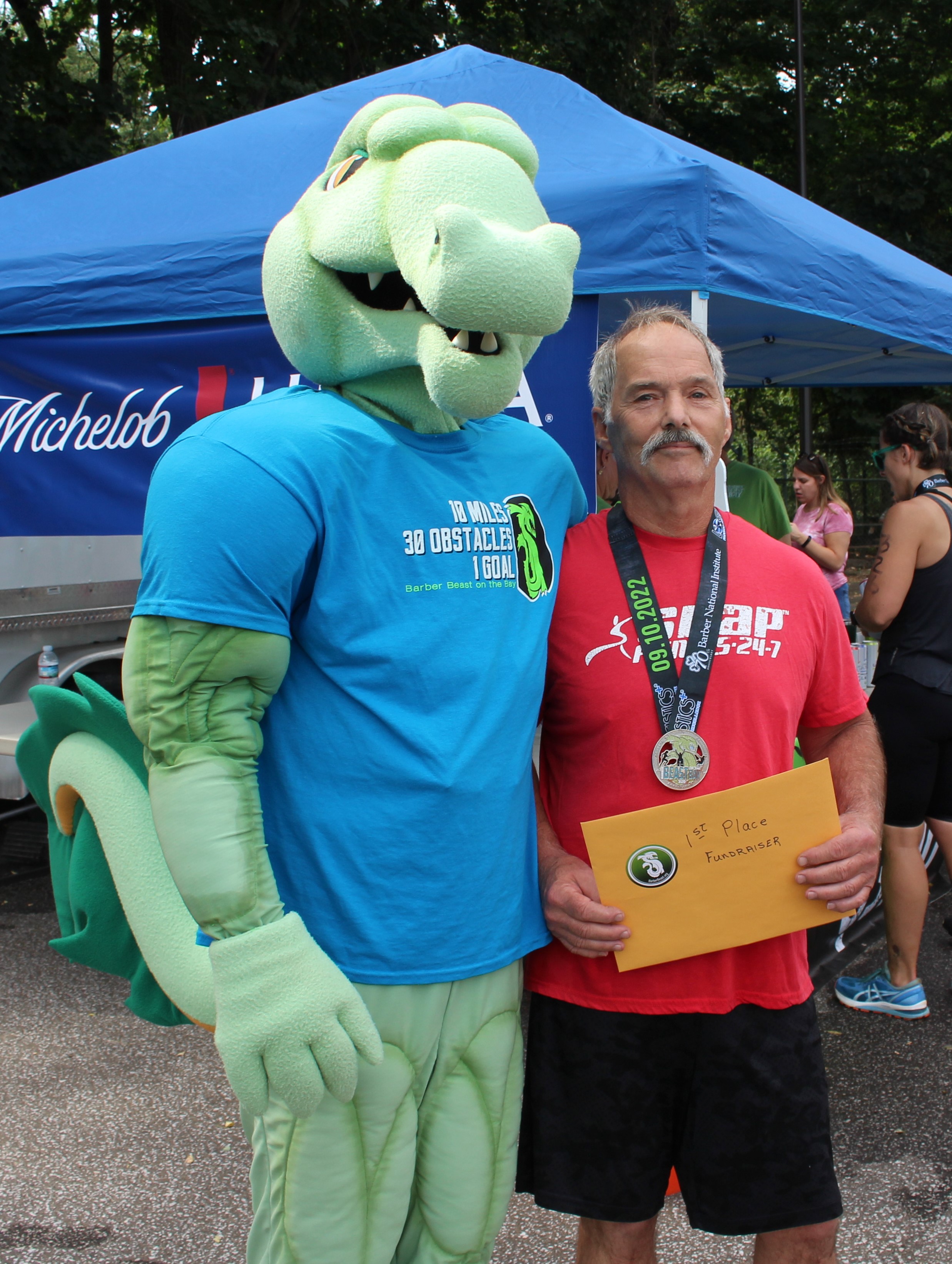 The highest fundraiser for the fourth year in a row was Jim Dobrich, who raised $5,010.
**All fundraisers must meet their minimum $500 commitment by noon on Friday, September 1, 2023; anyone who has not raised the $500 will be charged the full registration cost of $125. (An additional charge of $10 for timing or $15 for elite wave will be added to the registration base cost.) In order to be considered for a prize, all donations must be received by the Barber National Institute by noon on Wednesday, September 6.**
If you choose to mail in a check,
please make payable to the
Dr. Gertrude A. Barber Foundation.
In the memo, include
"2023 Beast Fundraiser: *Fundraiser's Name*."

Mail to:
Barber National Institute
Attn: Laura Schaaf
100 Barber Place
Erie PA, 16507