What is Barber Beast on the Bay?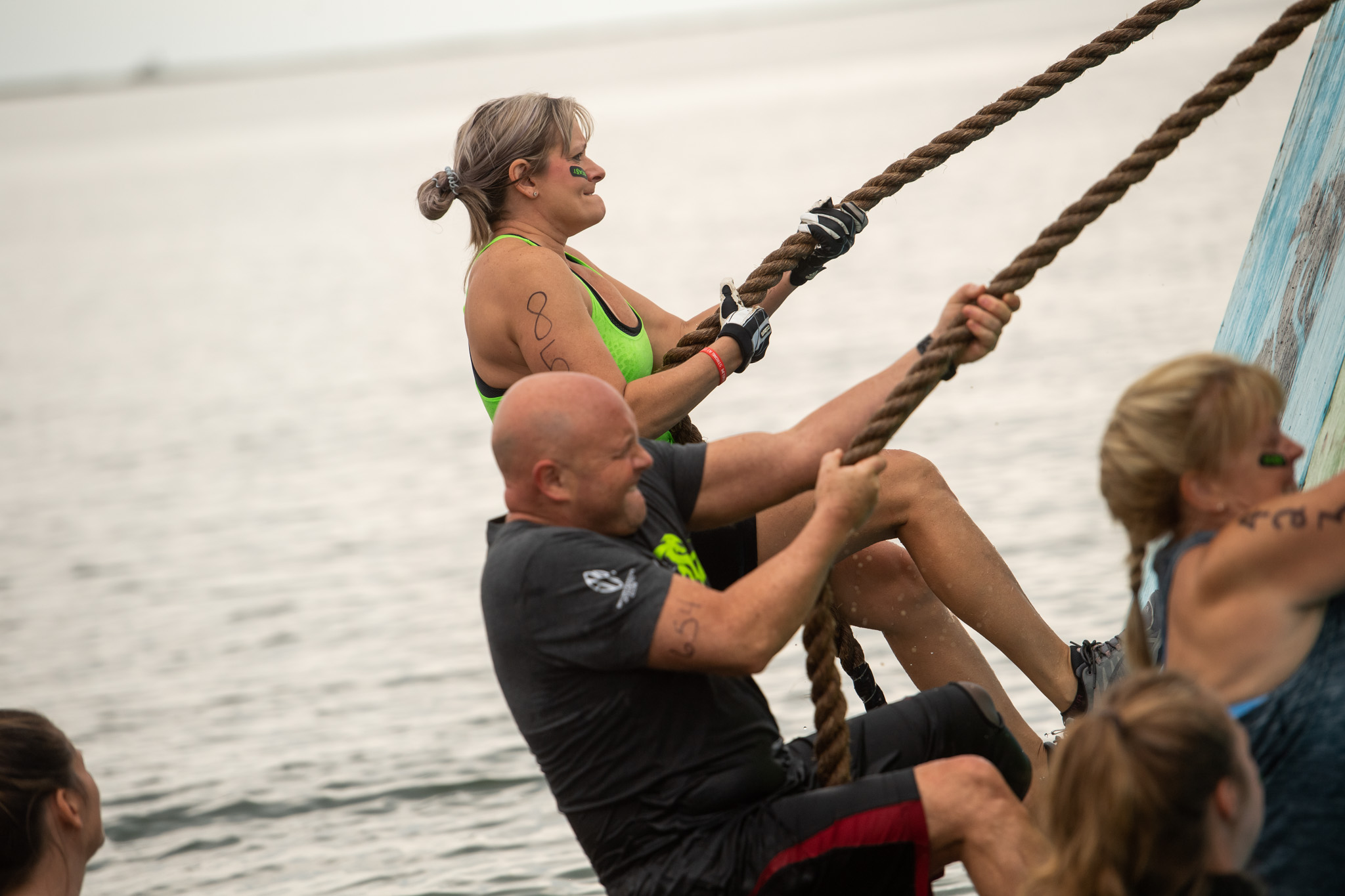 The event, originally set for Saturday, Sept. 12, is transformed into a virtual 5k, Barber Beast on the Block, that participants can customize anytime between noon on Friday, Sept. 11 through noon on Monday, Sept. 14, 2020.
Yes, these are tough times. But Beast participants are tougher. They fight to be their best. That might mean achieving their fitness goals, going outside of their comfort zones to tackle new challenges, or supporting services for persons with disabilities at the Barber National Institute. So the commitment to Beat the Beast – whatever that is – remains the same.
Traditionally, participants run, jump, climb and crawl across more than 30 obstacles on the shores of Lake Erie at the biggest obstacle course race in Erie, PA. While they tackle challenges during the Beast, they also help the children and adults with autism, intellectual disabilities and behavioral health challenges at the Barber National Institute who take on their own obstacles on a daily basis, as the event supports the non-profit and its more than 7,300 individuals.
A one-mile adapted course is also offered for those ages 12+ with physical or intellectual disabilities at Waldameer, a theme park in Erie, PA next to Presque Isle State Park. The 10 Mile Course and Adapted Course come together for the final obstacles and all participants cross the finish line together!
This year, beat your own Beast in your neighborhood, your favorite park – anywhere you can take on the physical challenges of this fun new event!
Whether you're an elite athlete or a couch potato, it's all your race at your pace. Do the Barber Beast on the Block alone or while socially distancing with your family, friends or teammates!