WHAT IS BARBER BEAST ON THE BAY?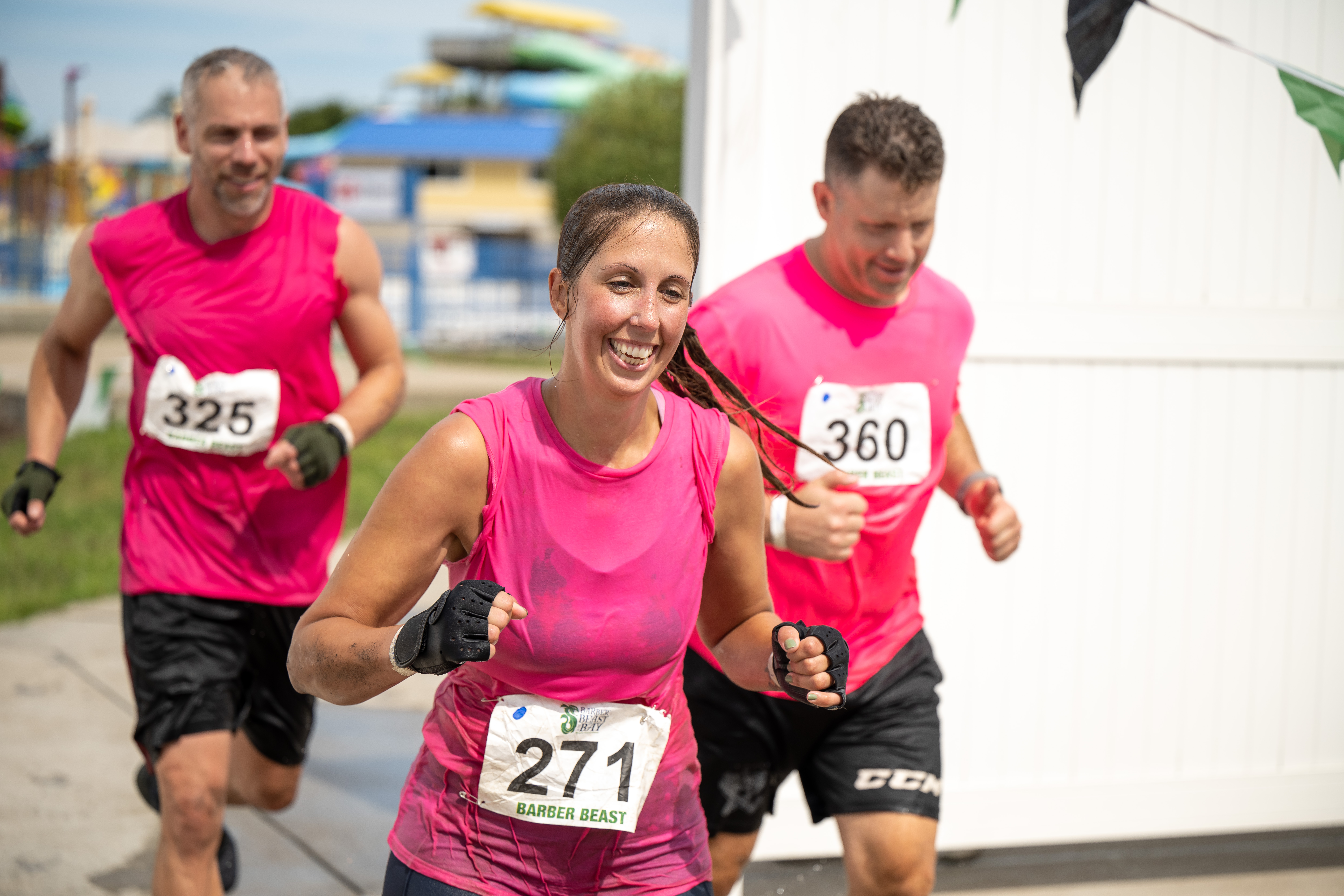 The 10th annual Barber Beast on the Bay is set for Saturday, September 9, 2023, at Presque Isle State Park (USA Today's 'Best Pennsylvania Attraction') in Erie, PA. Participants will take on 10 miles of sand, water, and trails – all to prove they can BEAT THE BEAST!
Be ready to run, jump, climb and crawl across more than 30 obstacles on the shores of Lake Erie at the biggest obstacle course race in Erie, PA! And while you tackle your challenges during the Beast, you'll also be helping the children and adults with autism, intellectual disabilities and behavioral health challenges at the Barber National Institute who take on their own obstacles on a daily basis, as the event supports the non-profit and its more than 6,200 individuals.
A one-mile adapted course will also be offered for those ages 12+ with physical or intellectual disabilities at Waldameer, a theme park in Erie, PA next to Presque Isle State Park. The 10 Mile Course and Adapted Course come together for the final obstacles and all participants cross the finish line together!
Yes, we love all eyes on us – spectators are encouraged to cheer on our obstacle course race participants along both 10 Mile Course and Adapted Course free of charge! All are welcome at the finish for our post-race festivities including music, dancing, food trucks and ice-cold beer.
You can receive a free registration by signing up to fundraise for the Barber National Institute.
Check out photos from last year's 10 Mile Obstacle Course Race and Adapted Course to see how much fun there is to be had at the Barber Beast on the Bay in Erie, PA! Can you Beat the Beast?