Design the Participant Medal for the 2022 Beast!
Want to take on a different kind of challenge? We're looking for a unique design unlike any other for our 2022 Beast Finisher Medal. The medal is a BIG DEAL every year and will go around the necks of over 1,200 participants at the finish line. And if the Beast picks your design over everyone else, you'll win $200 cash!
2021 Beast Medal Design: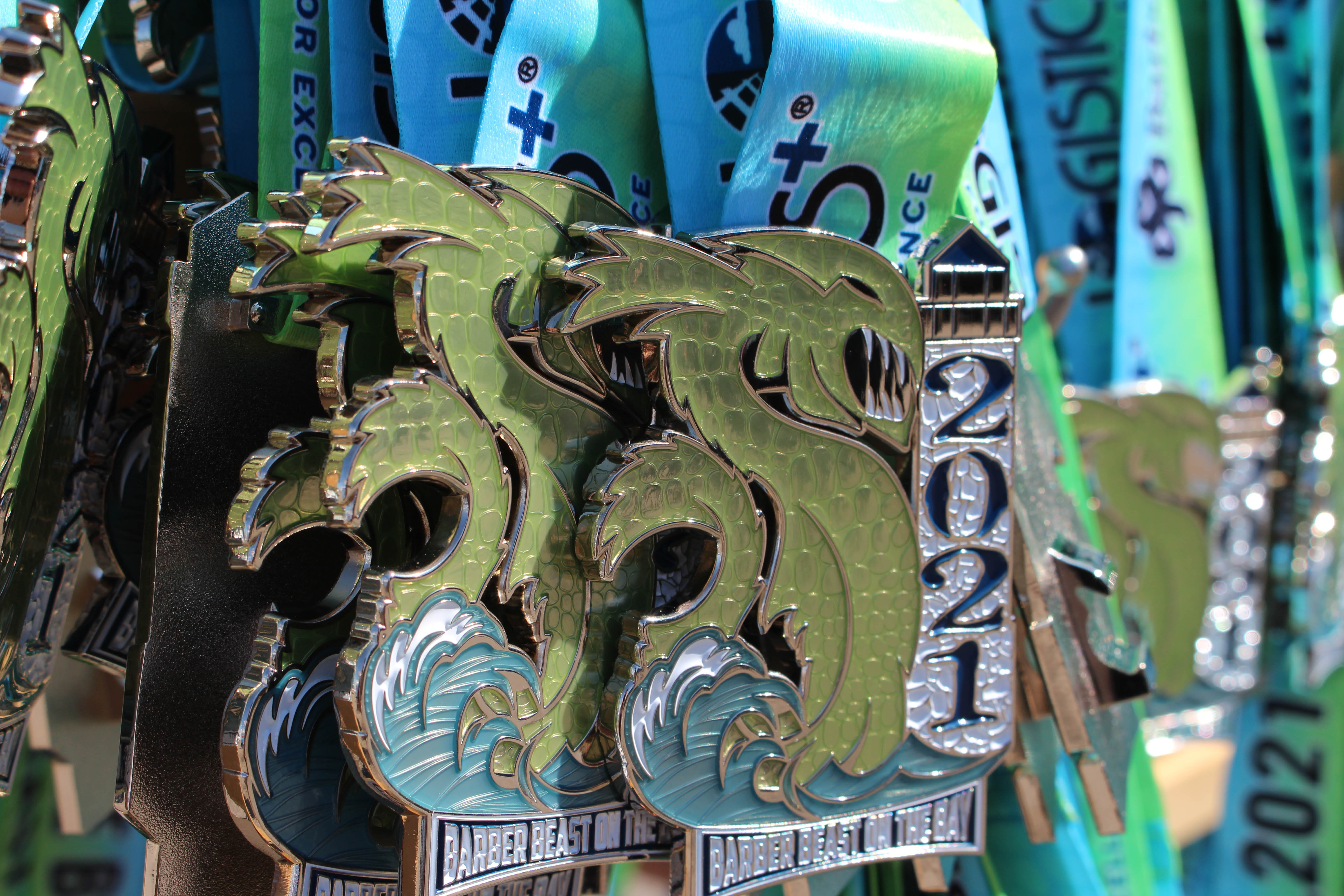 Here's what you need to know:

• Please keep your design to no more than four colors.
• Theme: must include the "Barber Beast on the Bay" text, beast logo and event year: 2022.

• Email Us your design (PNG, PSD, AI, JPEG and PDF files accepted;) with your NAME, EMAIL ADDRESS, MAILING ADDRESS, PHONE NUMBER. If you are student, also provide which school you attend.

• Don't be intimidated if you aren't very tech savvy - You can still submit your design. We have a team of designers who can bring your idea to life!

• All designs must be submitted by 11:59 p.m. on Sunday, February 6th, 2022.

• The Beast's decision is final.
*By submitting your design, you agree that Barber Beast on the Bay and Barber National Institute may use submitted work in print or online, in part or whole, for promotion and on products for sale.*

You are encouraged to incorporate our logo (this is a registered logo that cannot be used for other purposes or products.)